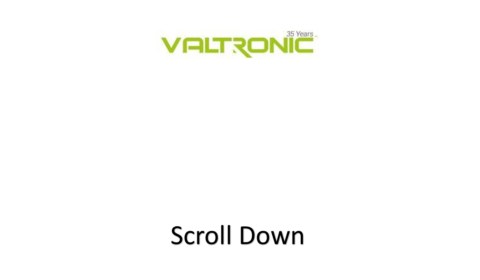 Website https://twitter.com/Valtronic Valtronic Technologies
Guiding Innovation to Success
Electronic Assembler needed at Valtronic Technologies based in Solon, Ohio.  Our Ideal candidates will train on first shift and then move to 2nd or 3rd Shift Operations. 
Summary
Electronic Assemblers performs electronic or electro-mechanical production assembly operations of a repetitive nature.         
Electronic Assembler Essential Duties And Responsibilities:
Builds /assembles up and solders printed circuit boards and cable harnesses to print.
Perform routine tasks in preparation for assembly such as cutting wire to specified size, tinning or bending wire parts, wiring and fastening terminal connections.
Assembles and or installs various electrical or electronic components where operation and sequence are specified by Route Cards, Blueprints, Pick Lists, Drawings and Work Instructions.
Utilize available equipment which includes working with microscopes and computer programs to maximize efficiency and productivity.
Performs First Article and visual inspection of work performed. Uses small hand tools such as, soldering irons, wire strippers, crimping tools, wrenches, screwdrivers and pliers.
Communicate interdepartmental information as needed by working closely with the management and team leads on a regular basis.
Maintain all related areas in a clean and organized manner, including all paperwork and WIP materials.
Demonstrate commitment to continuous quality improvement and have knowledge of all required ISO standards and responsibilities.

Qualifications:
Minimum of one year of verified previous assembly experience.  Familiarity with IPC 610 quality standard and J Standard Soldering.  Work under magnification and eye-hand coordination sufficient for consistent quality performance.  Read and follow written instructions; working knowledge of ESD and handling practices.  Skills to solder fine pitch leads small components and small gage wires and make accurate measurements with calipers, micrometers; effective use of multi-meter. Ability to organize time and priorities in order to meet various deadlines; ability to read, understand and follow work instructions; ability to work in a manufacturing plant setting; ability to communicate effectively and professionally with management and coworkers; regular attendance and work record history.
Please include Electronic Assembler in the subject line of your reply.
Please send resume to hrusa@valtronic.com in Microsoft Word format.  No third party resumes or telephone calls. 
Valtronic Technologies USA, Inc. will only employ those who are legally authorized to work in the United States for this opening. Applicants will receive consideration without regard to race, sex, color, religion, national origin, age, disability, veteran status, genetic data, or religion or other legally protected status. Valtronic Technologies USA, Inc. is an Equal Opportunity Employer (EEO) employer and welcomes all qualified applicants.