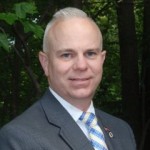 Gunny is Live On Air on WARRIOR WELLNESS AND LIFE WORLDS WITH REV. MIKE KIM 5/29/16
Gunny is Live On Air with Rev. Mike Kim, and talks about his post-Marine Corps employment, why he started GunnyRet Consulting, LLC, and talks about his free job search coaching for Veterans and Spouses through GunnyRet Consulting, LLC, and his work with NEOVETS.
Many Veterans and Spouses have contacted Gunny McGown over the years for advice, and connections to employers all over the Country.  Gunny shares his own experience as a Veteran job seeker and now job search coach. His unique business model looks and feels like a non-profit in many ways because he asks for no fees from Veterans or military spouses.
Gunny is Live On Air as he offers advice for a caller who just recently lost his job, and talks about social media branding consistency. Bradley Stephens is an Army Veteran who finds himself looking for work as a union carpenter in Illinois.  Gunny gives him some very simple tips to get started with creating the basis for a resume since he has never had to use one before.  This can be a challenge for anyone, but for skilled laborers who are part of a union, most of your jobs are obtained through a union hall and there is no real need for a resume. However, when one decides to move into a different work environment the necessity of having a well-written resume becomes abundantly clear.
You'll learn about the importance of networking and volunteering to help you connect with people who have been through the similar transitions into the civilian workforce after short (or long) military careers.
You will also learn that scheduling appointments is very easy.  Simply click on the large orange button on the homepage to get started.
© Copyright 2016 GunnyRet Consulting, LLC. All rights reserved.